Thursday, 16 January 2014
In July 2013, the Minister for the Cabinet Office announced that a new Crown Commercial Service would be created to act on behalf of the Crown to drive further savings for the taxpayer and improve the quality of commercial and procurement activity across the public sector.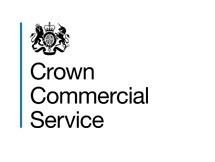 The Crown Commercial Service brings together Government Procurement Service (GPS), the commercial function of the Cabinet Office, and common goods and services procurement and commercial management currently undertaken by departments, into one organisation.
The Crown Commercial Service is now operating as one organisation, with a new management structure in place, led by Bill Crothers, the Government's Chief Procurement Officer and comprising of senior staff from GPS, Cabinet Office and new appointments of commercial specialists from the private and public sector.
You will notice that the Crown Commercial Service terminology will be frequently used from the start of 2014, starting with new 'CCS' email addresses for GPS staff and a change to the website address from 3 January 2014.
The Crown Commercial Service vision is to deliver value for the nation through outstanding commercial capability and quality customer service, a world-leading buying organisation – one of the largest in Europe and the most comprehensive in depth and breadth of services offered.
ENS was part of the Government Procurement Service (GPS) and is delighted to continue to provide the high quality service and value for money that is required to become a Crown Commercial Service Supplier.