We can train your staff
At ENS we have a successful training division which ensures all our health and social care staff are fully compliant, as well as offering a variety of courses for external staff and clients.
All ENS health and social care staff receive thorough training in accordance with the latest guidance from Skills for Care/Skills for Health and we encourage clients to observe these courses to appreciate the high quality of the delivery and content.
Our blended approach to learning combines both practical courses and assessments with theoretical e-learning modules. The range of courses includes all the mandatory training requirements and Care Certificate modules, as well as more specialised health and care topics.
Our expert courses and professional trainers are available for single candidates on our rolling practical programmes or for a bespoke course delivered at your location.
E-Learning for clients
Our e-learning portal enables clients to access up-to-date and fully compliant training modules for staff at a competitive rate. Clients can purchase credits for e-learning courses which gives you access to your own individual course management area where courses can be allocated, results viewed and certificates downloaded.
If you would like to know more about the courses we provide please contact us on 01702 361461 or email us at training@ensgroup.co.uk.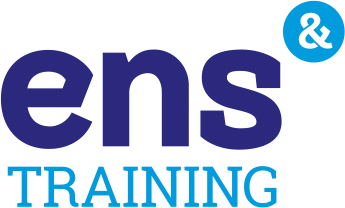 In order to access our e-learning courses please contact our Training Department on 01702 361461 or email training@ensgroup.co.uk to create an account.