Tuesday, 01 March 2016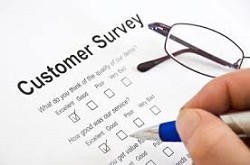 We conducted our annual client satisfaction survey in December 2015. This survey was sent to all of our clients who utilise our health and social care temporary workforce solutions, both on a contractual and ad-hoc basis. A big thank you to all of our clients who gave us such valuable feedback.
The headline result, which we are very proud of, is that 95% of clients who responded said that they were happy overall with the service ENS provides them.
Also, 95% of respondents are happy with the performance of the ENS agency workers supplied to them.
We were very pleased to see that our Bookings, Training and Accounts teams all scored a perfect 100% for being polite and courteous. We strive to provide excellent customer service and this result shows us that we are doing just that!
Those areas that were highlighted to us as open to improvement included communicating worker lateness, workers not always carrying their identity badges and some additional training suggestions. All comments and individual client issues have been dealt with by the appropriate ENS teams, and the actions feed into the continuous improvement cycle of our Quality Management System.
Catherine Lawrence
Head of Contract Care and Compliance
If you would like to know how ENS can help you
Call 01702 361400