Wednesday, 01 July 2015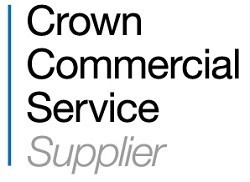 We are pleased to announce that ENS have been awarded a place on the new national NMNC framework which goes live TODAY (1st July 2015).
The Non-Medical Non-Clinical (NMNC) agreement provides access to temporary staff, interims and contractors in any white collar or blue collar role from the most junior to the most senior, including board level roles across eight lots. ENS Recruitment is proud to have been awarded a position on Lot 3 for the supply of Admin and Clerical staff. There are 175 awarded suppliers nationwide across all of the 8 lots, and we are one of 72 suppliers in the Admin and Clerical lot.
If you have experience in an administrative role and are looking to work within the NHS or other public sector environment on a temporary basis then please visit our website to upload your CV or contact enquiries@ensrg.co.uk.
If you are interested in hearing more about the temporary staffing solutions ENS Recruitment can offer your organisation then please call 01702 361400 or email clawrence@ensrg.co.uk.