Tuesday, 03 June 2014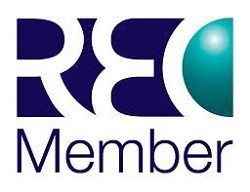 The Recruitment & Employment Confederation (REC) has introduced an online compliance test to assess an agency's knowledge of the relevant industry legislation and the REC Code of Professional Practice (REC Code). By doing this REC can determine whether existing REC members can renew and retain their membership.
ENS has been a member of REC for many years. We are pleased that the REC has introduced this new method of assessing an agency's knowledge and understanding of Compliance legislation and the REC Code of Professional Practice. The 100% pass rate shows that the ENS team not only understand their compliance responsibilities, but gives clients the reassurance that these processes and policies are fundamental to the way that ENS works.
The online compliance test is made up of a series of questions. These questions cover key industry legislation and in particular the Conduct of Employment Agencies and Employment Businesses Regulations 2003 (the Conduct Regulations) and the REC Code of Professional Practice. When agencies join the REC they sign up to the REC Code which requires basic statutory compliance as well as higher ethical standards.
The REC Code of Professional Practice has been created in consultation with members and industry stakeholders to ensure that all members of the REC conduct their businesses ethically, to the highest standards and promote good practice. It is binding on all corporate members.