Wednesday, 12 February 2014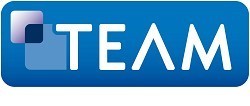 TEAM, the UK's largest network of independent recruiters, recently held a competition for the "Best TEAM Member Website. With approaching 500 TEAM locations across the UK the panel of judges were tasked during December 2013 with viewing and scoring the home pages of all agency Members against a predetermined criteria.
"Although there was a serious side to this, in the main it was intended to be fairly light hearted, but given the pace of change in recruitment, reviewing your main "shop window" should be a regular annual event. When we announced the competition and criteria it certainly prompted a number of Members to make changes and in many instances complete makeovers" commented TEAM MD Liz Longman. " If that helped to win over just one new client or attract that special candidate ,then it was perhaps worthwhile. Whilst the judges were all independent it became clear that there obviously isn't an entirely right or wrong website design and in many cases the design and content is highly personal to the business owner. We therefore have no doubt there will be many reviewing our winner's sites who believe that theirs is better than anyone's!" However, one of the top ten sites winning the majority of accolades from our panel as "Highly Commended" was:
ENS Recruitment
Appropriate certificates and prizes were awarded at the recent TEAM National Networking Conference on 7th February at Silverstone.
The judging panel included:
Mark Powney - Ecom Digital
Wendy McDougall - Firefish Software
Gary King - Global Recruiter
David Head - Recruitment International
Neil Kalidas - The Telegraph