Thursday, 13 June 2019
What have our clients been saying?
At ENS, we are fully committed to improving our business, which is why we hold annual client satisfaction surveys. These surveys offer a platform for clients to give us feedback, helping us know what we're doing right, supporting us in improving our services.
We would like to share some of our findings from our recent survey, here's why ENS is the perfect fit for your business: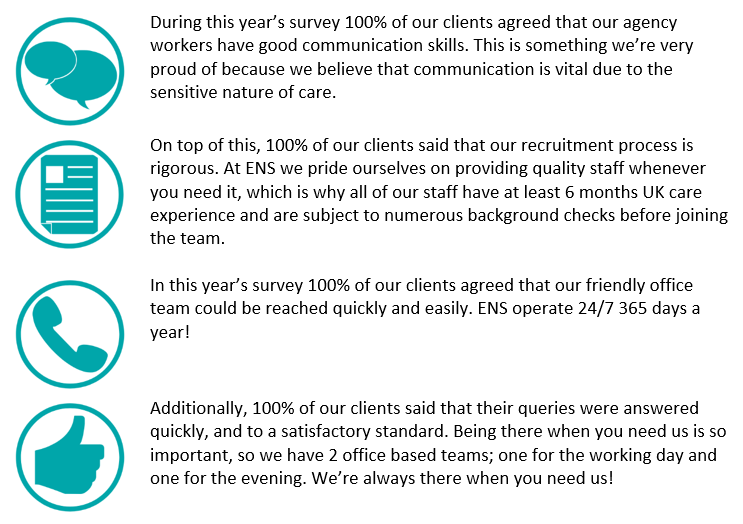 We have received dozens of brilliant testimonials from new and old clients over the years. If you're still on the fence about working with ENS, see what more our clients have been saying about us.
Let us help you source the right health and social care staff at a cost that works for you today. Learn more and start working with ENS today.